New to AnimePaper? Join our community today!
December 3rd, 2005, 12:59AM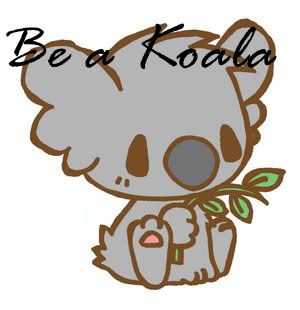 Birthday: January 12 nickname: Hizu ** Crazy about:** Animal Stuff toys(except bears, dogs and cats) ** SHORT INFO **
Okay just to lay down everything I'm a High school senior(school year 2008-09). My average grade is usually about 93. I speak 3 languages-- English(the language I master in), Tagalog(my country's official language) and Visayan(my dialect). I'm a frequent swimmer and I'm still thinking of switching from swimming to [strike]triathlon for this coming school year[/strike]BADMINTON(???). I play video games and have 5 consoles at hand which are PS1, PS2, PSP, Gamboy SP and the PC.
+Personality+
** Relationship wise:**
I hate stupid people. When I mean by stupid people I mean really immature ones--- the kind that talks non-sense or, rather,the ones who are emotionally unstable or EMO . I seriously hate them. Another group of people I ever-so HATE are the ones who are acting all tough and serious, trying to act <cool<,when their nothing but crud! So if your that kind of person better not talk to me then. I love to talk to people who are mature. So I'd love a nice mature conversation once in a while. I could be fun and crazy at times so I'm not STIFF!
** Self wise**
I can say that my IQ and EQ are both balanced. I like to balance things out but sometimes I break that balance and focus on somethings that are more important that others-- Especially my Education or Future. I can be very determined and picky at time. For some reasons, I tend to come to people's aid despite what our relationship might be. Well I don't have to elaborate my self but most of the description of my zodiac sign, capricorn,is true. So just think of the description and that's me.
** To sum it all up....**
It all depends on how you look at me. But know for certain that I'm usually the either 1 of the 2 sides of a coin. I maybe serious or silly, well-mannered or rude, strict or friendly, silent or loud.
+looks+
about 5 feet 2-3 inches or so, some where in between tan - asian white in complexion. Black hair and really dark brown or black eyes. Seemingly wide shoulders because of my swimming. straight layered hair-- length is below the shoulder-- with straight bangs. But most of all--- I have braces.
+My kind of guy+
I love teddy bear people!! yup! [strike]chibi[/strike] chubby cute fat guys!! hahahaha! just love your kind! |(VcV)| I also love cute kids! cute cute kids!!! I just can't get enough of 'em! okay okay, kidding aside...the kind of guys I like are--- well it's confidential. Get to know me first before I'll tell.
ADD ME IF YOU WANT yahoo: cuaLA\_garnet@yahoo.commsn: cua\_custom@hotmail.com